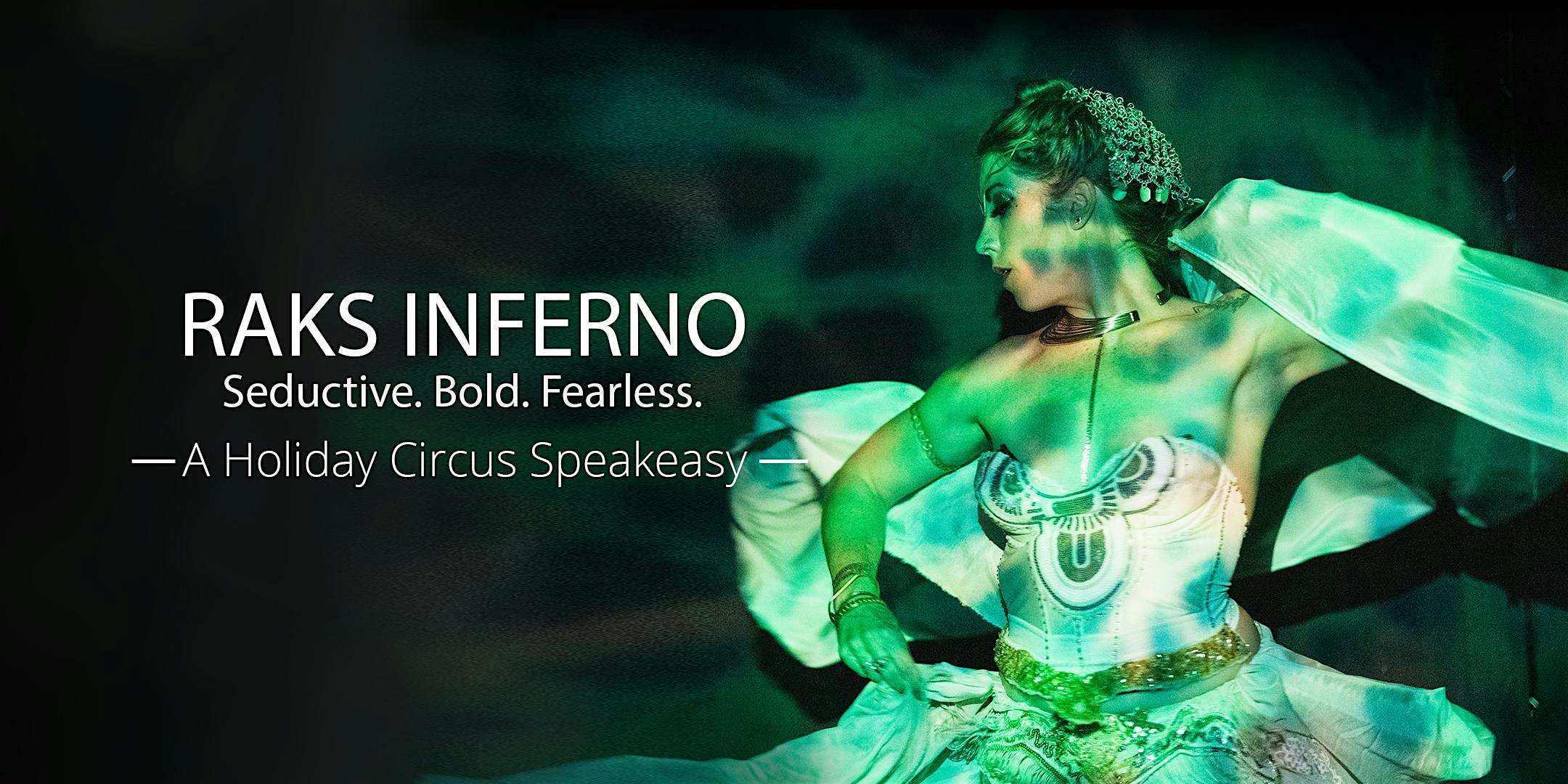 Raks Inferno: A Holiday Circus Speakeasy
"Absolutely electric!" - Third Coast Review
Intimate shows. Underground theatre.
Experience an intimate holiday circus cabaret! Join Raks Inferno for a unique show featuring artists who have performed around the world, dazzling and inspiring audiences from Germany to Morocco, Costa Rica to the Czech Republic. "When sexy meets dangerous, it's badass."
After the show: Enjoy a specialty cocktail and meet the performers!
Get your tickets - these shows usually sell out!
"Mesmerizing to watch and a joy to behold." - Uncanny Magazine
"It's a caliber of show you could easily be paying more money for in a bigger space, but have a chance to see up close and personal." - Third Coast Review
Raks Inferno is a project of Raks Geek.
-----------------
Limited capacity (max 65%). Masks required when not drinking.
Accessibility: Our theater is up a flight of 21 stairs (plus a step up off the street) with railings on both sides of the staircase. We do have a separate entrance with dual railings if you prefer a private entrance that is less trafficked. We can also plan seating to accommodate your preferences (i.e seating you near an exit with close access to a single stall, wheelchair-accessible gender-neutral restroom). The theater is air-conditioned.
We believe everyone should have access to the theater, so we're happy to work with you to ensure the best experience. Email newporttheater@gmail.com so we can help you have the best night possible.