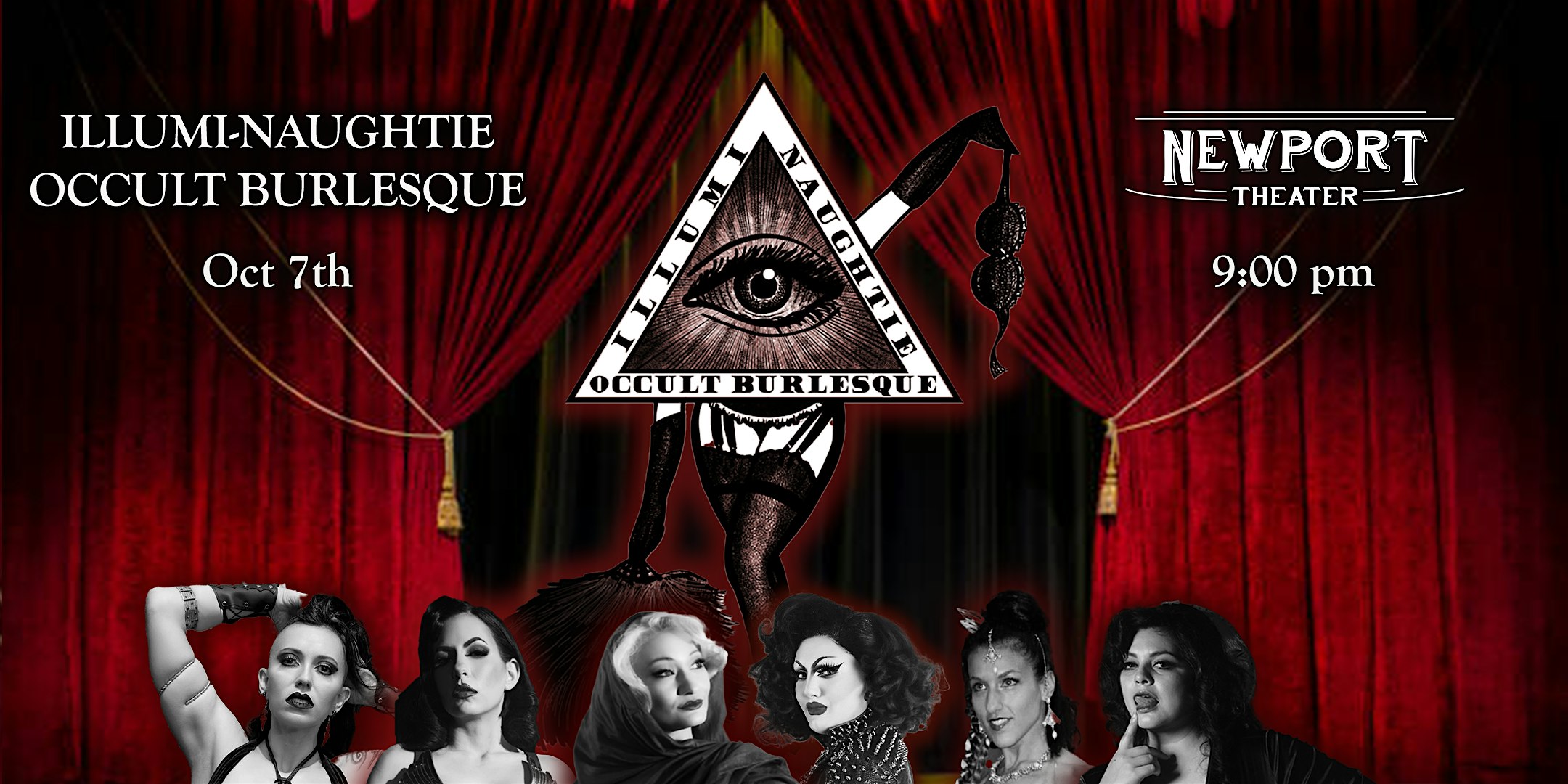 Illumi-Naughtie Occult Burlesque Show
Join Illumi-Naughtie Occult Burlesque at the Newport Theater in Wrigleyville, for a magical night of sacred dance ritual that pays tribute to the occult history of Chicago and the artists' own spirituality! This unique review plays with occult themes to educate and titillate the audience into a greater understanding of mystical & historical persons, events, and dance ceremonies. Vivian Meretrix, your Sorceress of Shimmy and the Illumi-Naughtie Hottie, will begin with an opening ritual consecrating the space in peace & positivity. Then acts featuring the sultry Sio Bast, Dragzilla queen Sindy Vicious, the provocative Sally Marvel, and the bellydance talents of the alluring Raphaella Lua and goth goddess Nyx Namor will follow. Each dance is its own ritual, building up to the final great ritual invoking Divine Love & Creativity into us all!
The show is Saturday October 7th, 9pm at Newport Theater 956 W Newport Ave.
$20 General Admission
$40 VIP, Front row seat and gift bag guaranteed for VIP tickets.
Tickets available at
ALL TICKET SALES FINAL
Please be advised:
Our venue is up a flight of stairs (no elevator, but there is a private entrance with a railing) and has two all-gender single-stall restrooms onsite. Email us with any accessibility/entry questions at newporttheater@gmail.com