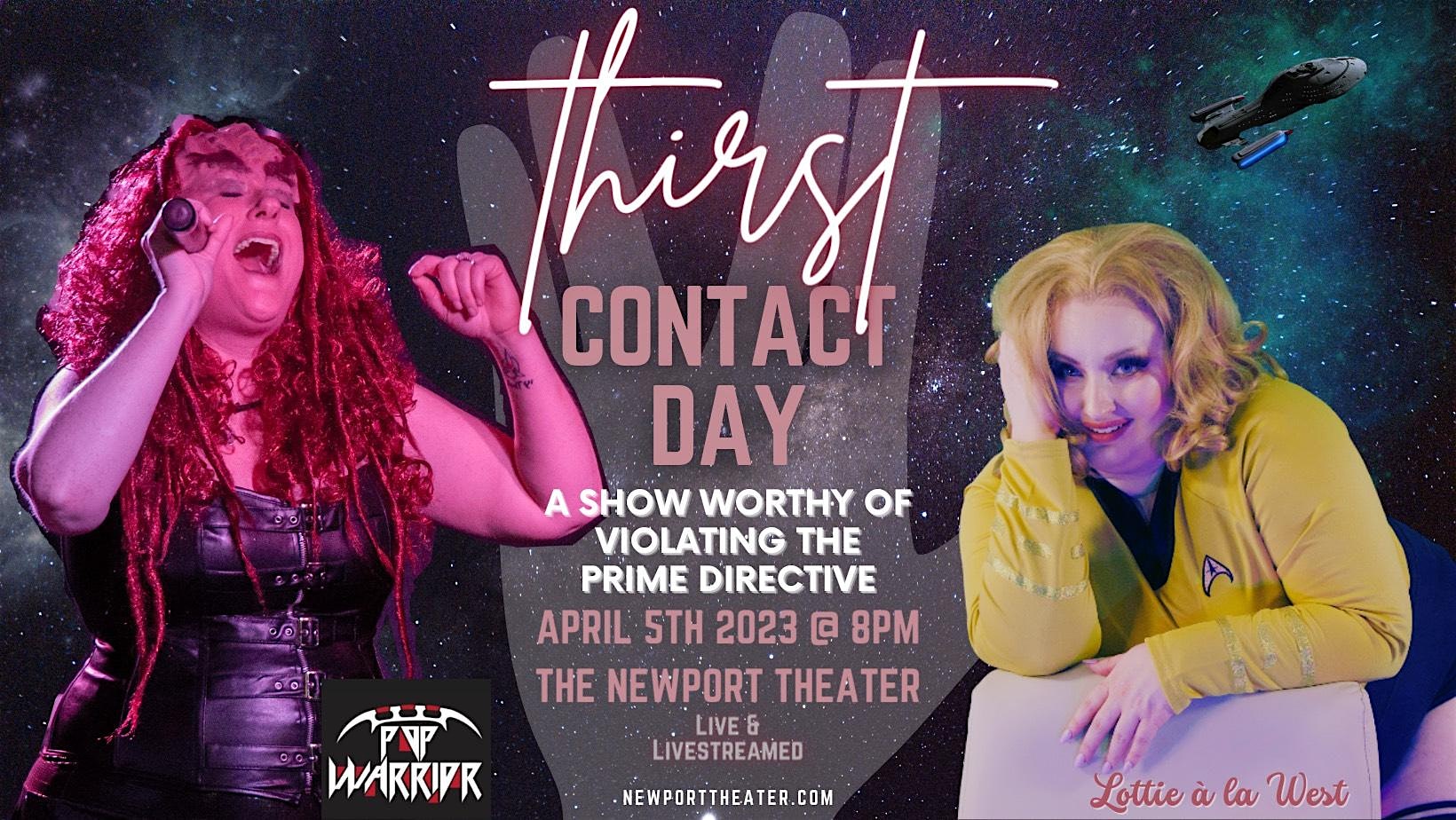 Thirst Contact Day: A Show Worthy of Violating The Prime Directive
In the future, it seems like we have it figured out. Starfleet is running a socialism day dream and rendez-vous-ing with the Hottest aliens in the Alpha Quadrant.
Celebrate First Contact Day the way Zefram Cochrane intended, with the best entertainment in the Sol System! Lottie a la West and the Klingon Pop Warrior are bringing you the most out-of-this-world show they can muster up. Featuring live entertainment so hot, it'll cause a warp-core malfunction, to exclusive Holo-projected out of town guest stars! A Fundraiser for Lurie Children's Hospital will also be featured, Starfleet (and The Klingon Empire) LOVES to help out.
VIP tickets include front row seats + a Trek-inspired swag bag Qapla'!
Please be advised:
Proof of vaccination required.
The Newport Theater is up a flight of stairs (no elevator) but a private entrance with a railing and seating near a side door/wheel-chair restroom can be arranged with advance notice. Email newporttheater@gmail.com for more information or learn more at newporttheater.com/safety