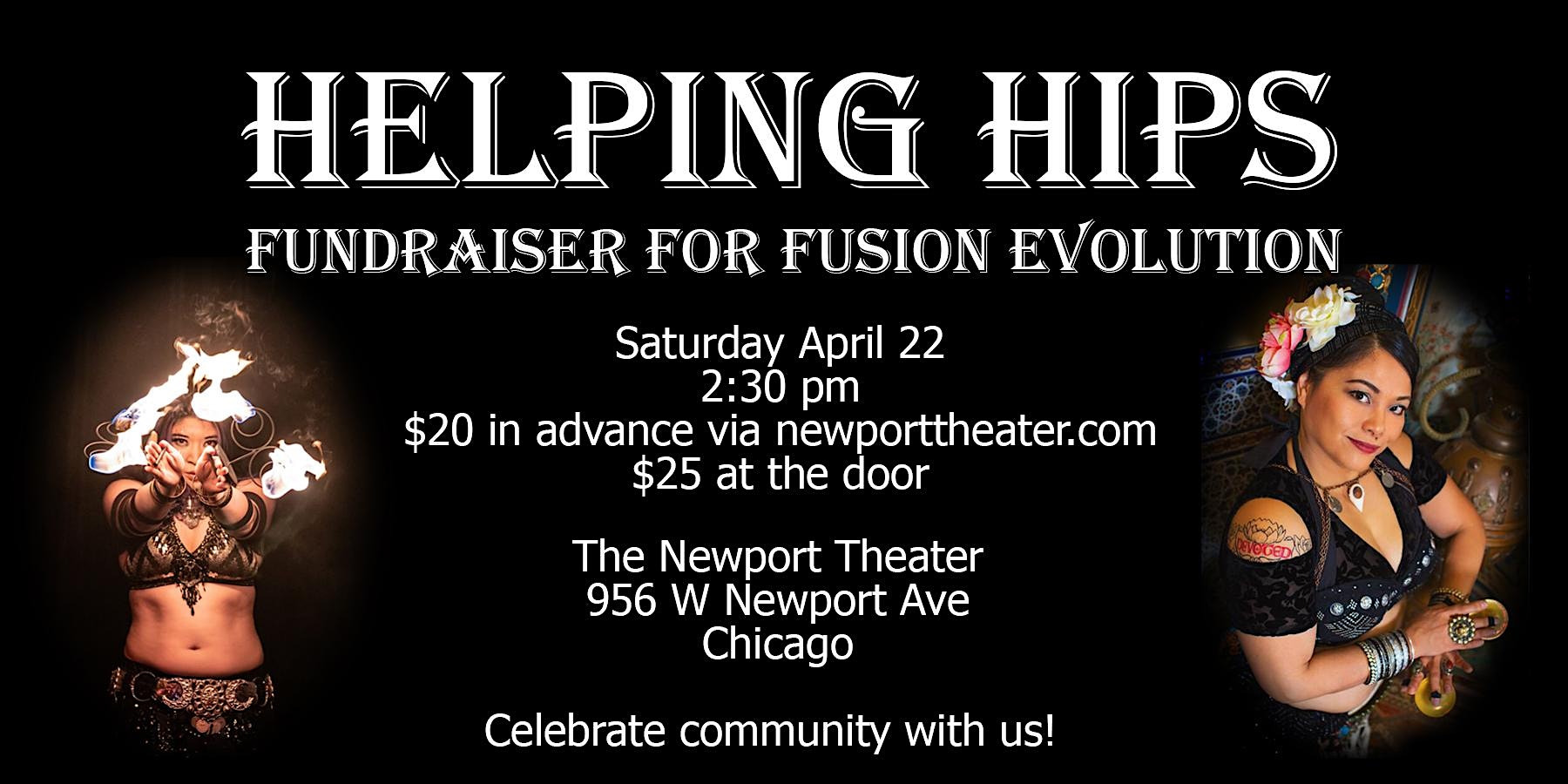 Helping Hips: A Belly Dance Fundraiser for Fusion Evolution Festival
An afternoon of dance performances to celebrate community! Fusion Evolution is the longest-running dance festival in the Midwest, connecting dancers with valuable education and each other. Proceeds go to Blue Lotus, the nonprofit organization who valiantly organizes the event every year, to support the future of this beloved festival.
Prices increase $5 at the door.
Please be advised:
Proof of vaccination required (updated March 2023).
The Newport Theater is up a flight of stairs (no elevator) but a private entrance with a railing and seating near a side door/wheel-chair restroom can be arranged with advance notice. Email newporttheater@gmail.com for more information or learn more at newporttheater.com/safety