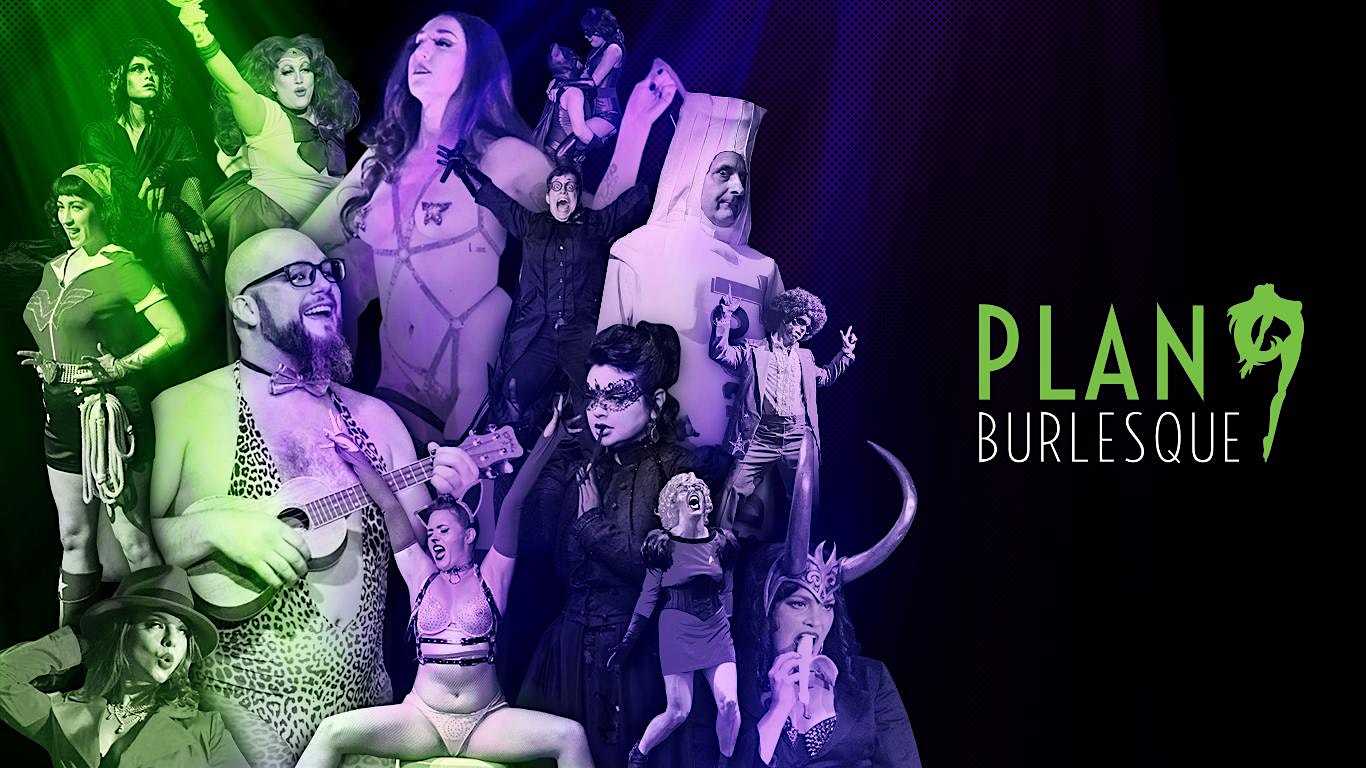 Plan 9 Burlesque Presents: Cult Classics
You know that movie that you love that only one other person has seen? And you KEEP trying to get your friends to watch, but they are like "nah I'm good." Well, we here at Plan 9 Burlesque believe in forcing our friends and family into caring about and watching the things we like! It's reverse gatekeeping.
You wannat talk about The Room? We're here for you. You want to talk about how Venom is *actually* a romcom and not a blockbuster movie? Duh, obviously we're here for that too. You want to see the actual actress from that dope indie horror film strip live in front of your eyes? We got that too!
Oh, you only like big budget succesful movies? Well, that's ok too! Get a ticket anyways. You might find a new movie to watch and impress all your friends with how indie and knowledgeable you are. And of course there will be butts regardless so really, it's a win/win.
Proof of vaccination required. Bring a mask for going to the bar and bathroom. Updated safety info at newporttheater.com/safety
The Newport is up a flight of stairs, but we can arrange a less trafficked access point with a railing. Two all-gender restrooms onsite (one is wheelchair accessible). Learn more at newporttheater.com/safety