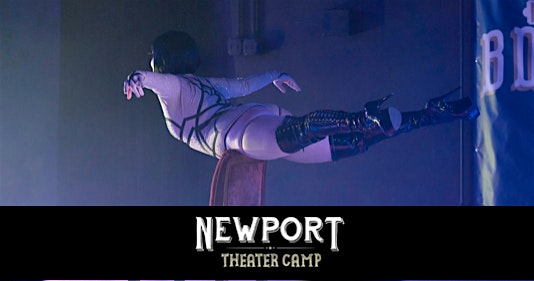 Newport Theater Camp: Chair Play Level 2 Miniseries (Feb 1, 8, 15 6:30-8pm)
Wednesdays 6:30pm-8pm
February 1, 8, 15
Maximum 10 Participants
Instructor: Tila Von Twirl
($25 per class plus registration fees)
So! You made it thru one or more sessions of Chair Play Level 1. Congratulations! Now what?
Join Tila Von Twirl for the next step in your Chair education. In this three part mini series we will
Try out the chair skills you have learned in heels/shoes of your choice. A whole new world!
Begin integration of clothing removal which includes endurace, flexibility, tips and tricks and some creative thinking
Continued work on musicality and dynamic performance while creating a character and choreography
Shoes of your choice required, knee pads suggested. In class one we will discuss what clothing pieces we can use for the rest of the session. Let's get creative!!