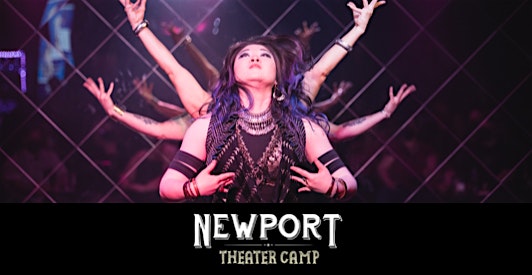 Newport Theater Camp: Fusion Bellydance (Wednesdays 6:30-8pm)
Wednesdays 6:30pm-8pm
February 1, 8, 15, 22; March 1, 8, 15, 22
Maximum 12 Participants
Instructor: Raks Geek
($20 per class plus registration fees)
Move like lightning, with precision - and then melt into liquid. Choose to have bones only when you want them.
Join the dancers of the internationally-acclaimed Raks Geek for an introduction to a modern, fusion dance style that combines elements from hip hop, flamenco, jazz, classical Indian dance, ballet, and more with a foundation of movement from the Middle East. Your teachers have performed from Argentina to the UK!
No dance experience necessary. All genders and bodies encouraged. New movements and choreography every session, so we encourage returning dancers!
Students who complete the full 8-week session will have an opportunity to perform for a live audience in a theater following the final class.